The Mario Morris Outdoor Magic Experience is ideal for –
Agricultural Shows, Fetes, Country Shows, Dog Shows,  Family Festivals,  Carnivals, Food & Drink Festivals, Party in the Park Festivals and many more outdoor events.
We offer a self-contained set up with our pop up magic show outdoor theatre space, complete with hand-painted banners offering great magical backdrop to our shows.
As long-standing professionals of outdoor events, we set up the magic show space with the minimum of fuss – we have set our rig up in a huge variety of different outdoor venues – from outside stately homes to underneath willow trees! We are flexible and experienced and there to serve your event.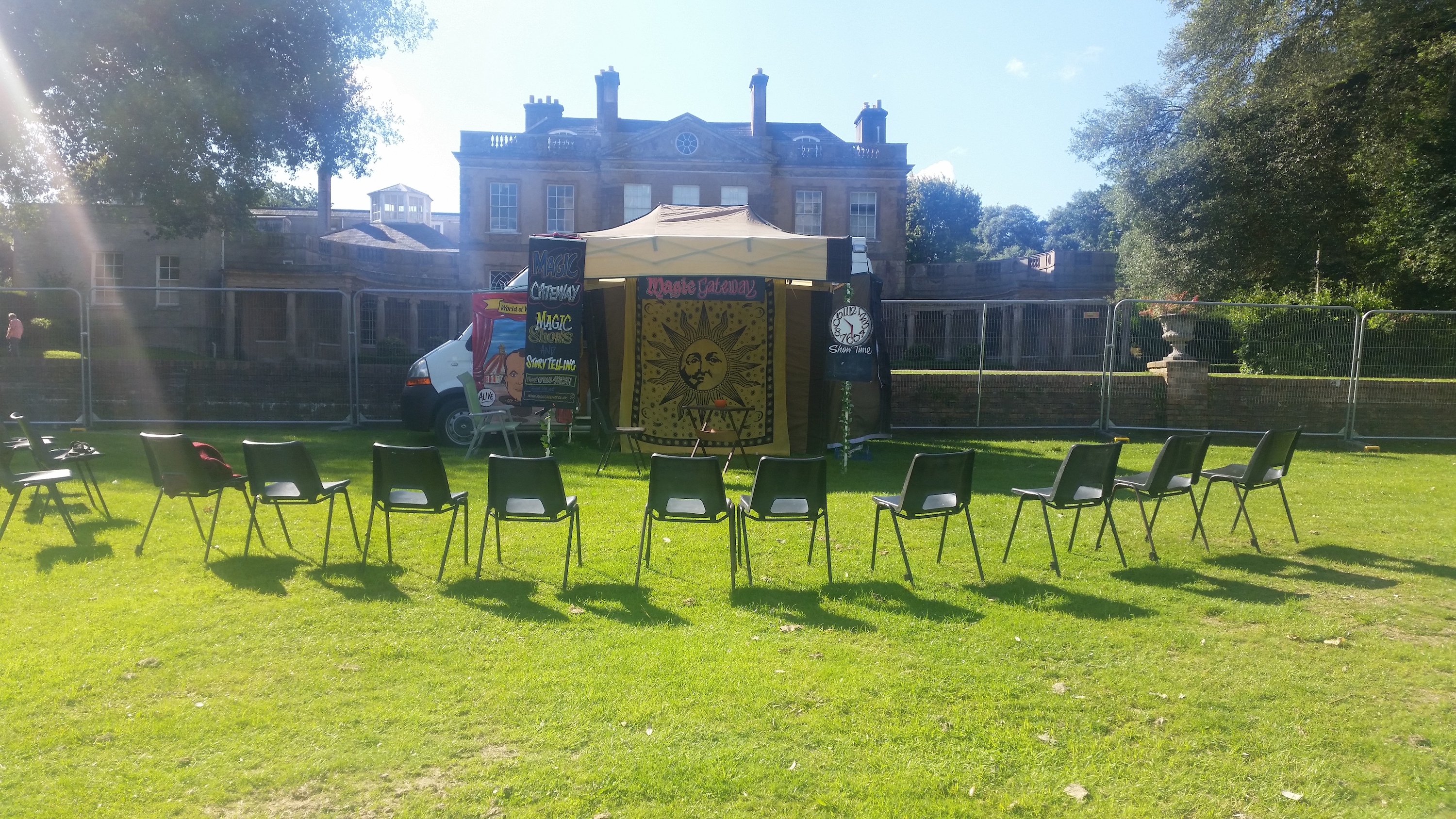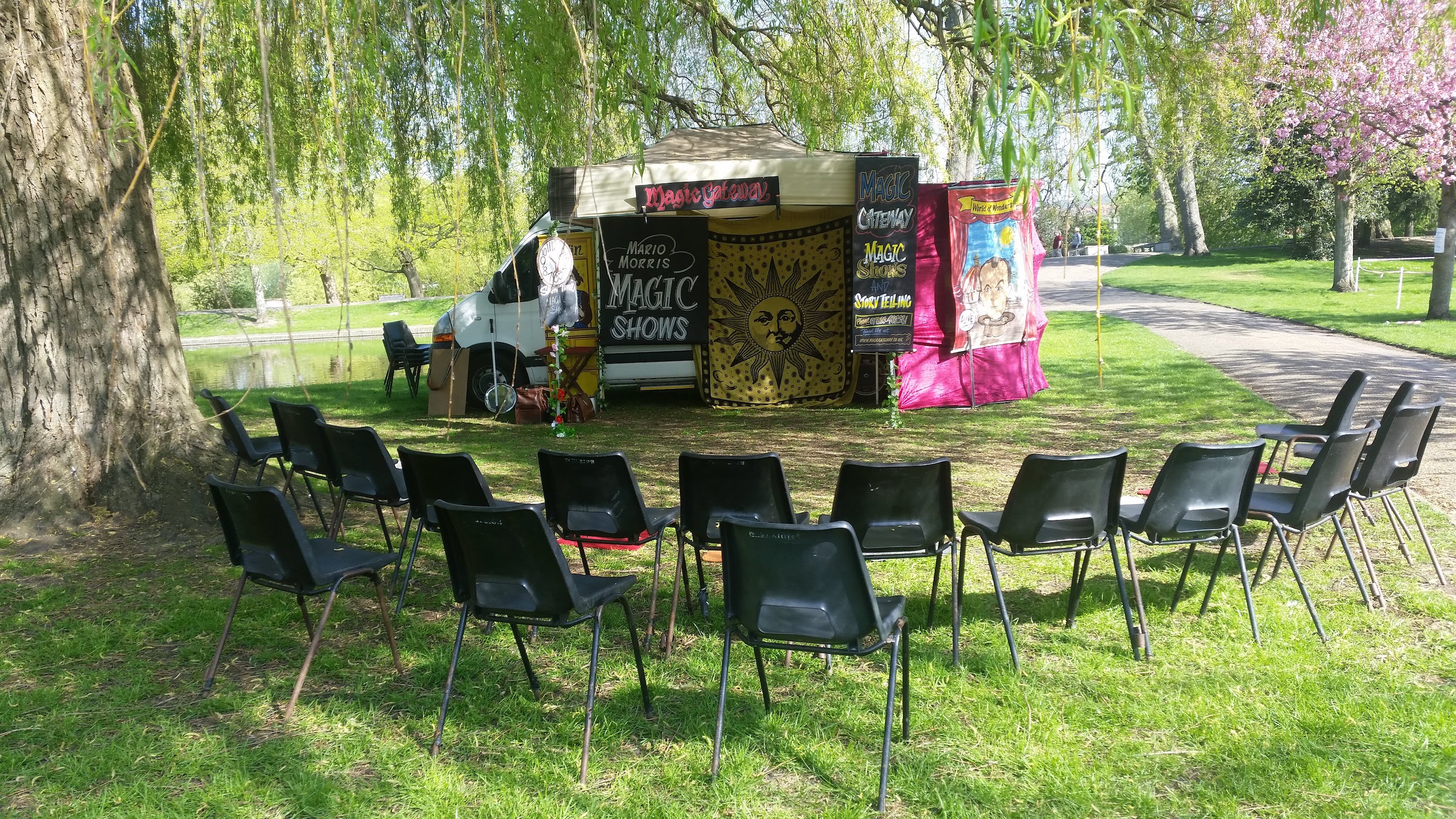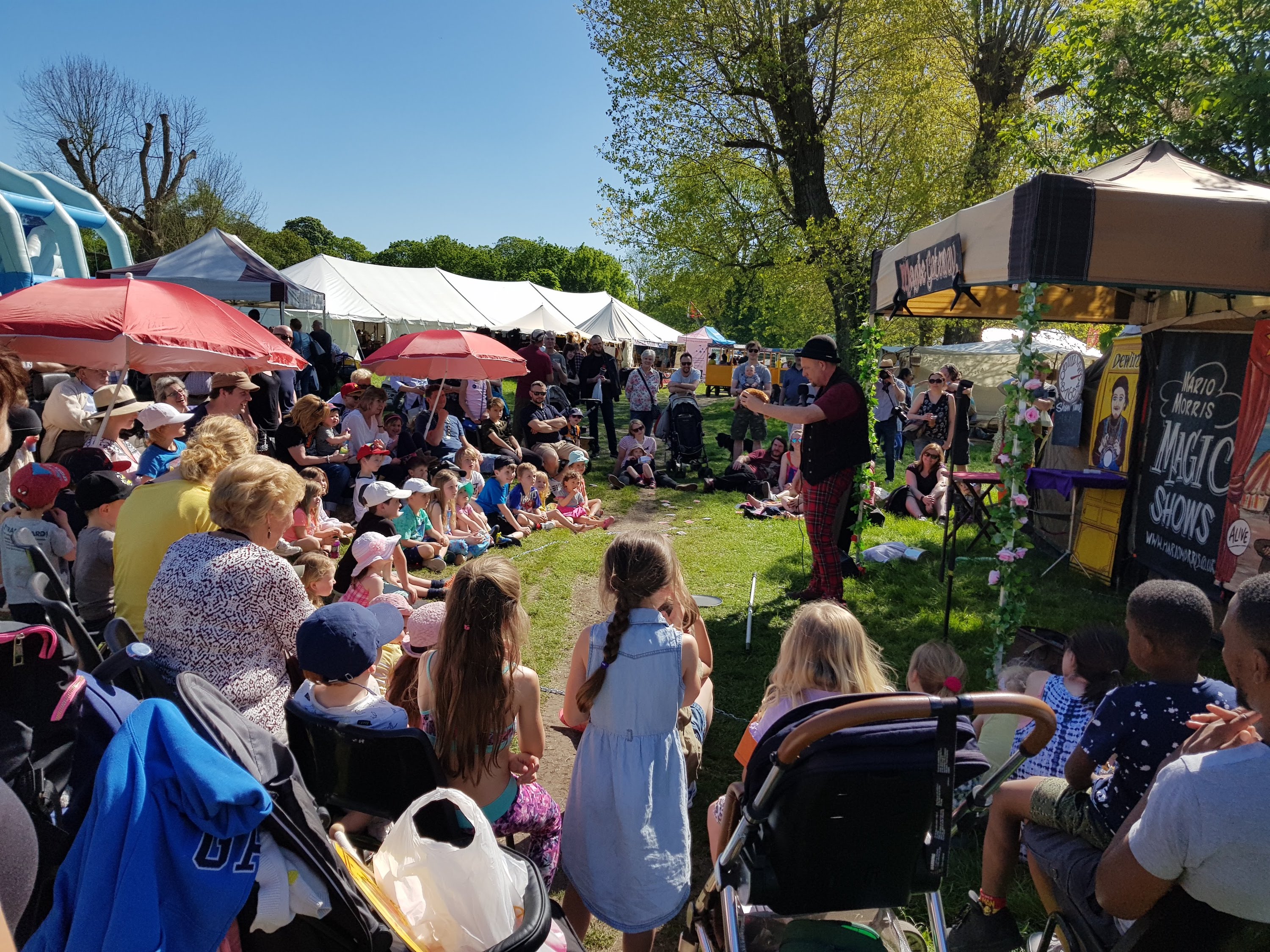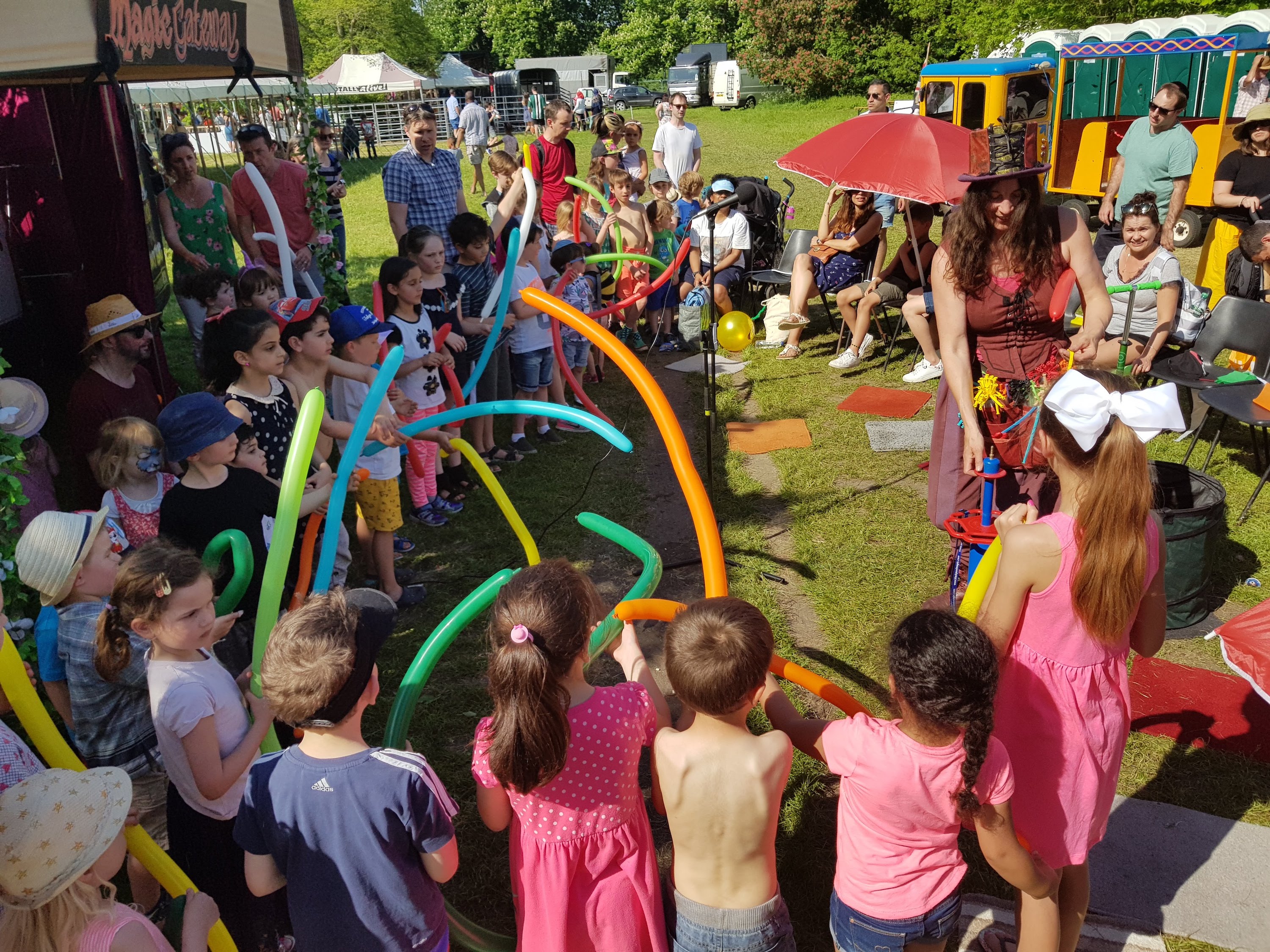 An Outdoor Magical Experience
All day entertainment with backdrop and stage space
Magic shows
Storytelling
Balloon Modelling
Walkabout Magical Characters
Entertainment program for the whole family
Sleight of hand, magic, stories, high impact visual effects and a guaranteed high energy finale that will have everyone clapping and cheering!
Mario Morris Magic Outdoor Experience  stars Mario Morris – an international magician and performer, assisted by Lady Vee.  Together, they combine magic, story and drama to enchant both young and old.  This outdoor experience has been part of outdoor events  all  around England and Wales and receive rave reviews where ever they go.
What Our Bookers Are Saying
Don't just take it from us, let our bookers  do the talking!
Mario and Veronica 

p

rovided entertainment for children as well as adults at our  village fete  (since 2013)   Their style of entertainment is first class and they engaged extremely well with both children and adults.   
Mario and Veronica are extremely talented 

performers.
Paul Egan
""Its always a pleasure to work with with Mario and Veronica Morris – they are professional and entertaining with their shows and always go down well with family audience of thousands at our events.'
Malcolm Cawley
"I can highly recommend booking  Mario and Veronica.  Their outdoor shows and walkabout entertainment is a huge hit with our festival audience."
Louise Dickinson
Frequently Asked Questions
Who is ideal audience for the Mario Morris Outdoor Show Experience?
The Mario Morris Outdoor Show Experience is  entertainment for the whole family.  Both children and adults are mesmerised by the enchanting stories and magic throughout the shows, balloon modelling and storytelling.
How long is the program?
We can 3 half hour shows with 3 half hour balloon modelling, magical walkabout character or story telling set through out the day. We perform outside our rig that is also our green room and changing area.
A typical program may run like this – giving you entertainment throughout the day
11 am   Balloon modelling
12        Magic Show
1          Storytelling
2          Magic Show
2.30     Magical Walkabout Character
3.30     Magic show
I am organising a private event - how do I book you?
You can contact us on 07865402281 or email us here and book us directly!